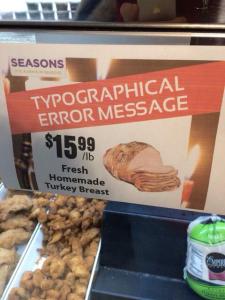 NASA is pondering airship cities over Venus.
A former NASA employee says that she saw men walking on Mars in 1979.
Eric Holthaus argues that high-speed rail is a waste of time and money, and a misguided priority for people looking for ways to combat global warming.
Odessa Jones makes the case for Korean television. I… don't do well with subtitles, I'm afraid.
Harry Benson argues that giving cohabitating couples the same rights as married couples undermines men's commitment. I hadn't thought about it in quite that manner, but my view is that if you want the obligations and benefits of marriage, there is only one thing you need to do to make it happen. Unless you are gay, but they're increasingly in the same boat.
Ugly stereotype alert! Watch a bunch of body-builders debate how many days there are in two weeks.
Thomas Lumley says that cancer isn't just bad luck. Not just bad luck, but I want to see what the figure (roughly 1/3 according to Lumley) if we include genetics, which I consider to be a type of bad luck.
The story of Hitler's attempt to build the perfect Nazi cow.
Don't steer, hit the deer. I still haven't figured out what the deal with this sign is, other than to confirm that it was a turtle and not a hard hat.
Why we don't have Phil Collins to kick around anymore. The haters won.
A new study gets closer to asking what I consider to be the most pertinent questions to ask on the question of whether college is a good idea: What happens when we look at the more marginal cases. When trying to figure out someone whose academic record would place them at Fresno State, we don't need to consider the wage premiums of places like Berkeley.
The evolution of Lara Croft. Does anyone else remember how amazing the graphics of Pit-Fighter were when it came out?
More to Buffalo, live like kings I tell ya.
How Dodd-Frank, or at least the efforts to combat mineral diamonds within, made things much worse.
About the Author
If you are interested in subscribing to new post notifications,
please enter your email address on this page.