Hillary Kelly takes issue with suburbanites claiming the city as their own:
These hometown fabulists—let's call them Faux Urbanites—defend themselves by claiming it's easier to name the nearest big city as your hometown than to explain where exactly Strasburg, Colorado, is. Recently, an article in The Atlantic's CityLab backed up that very argument, saying, "At simplest, it's a matter of convenience; it can indeed be easier, and faster, to tell someone whom you assume does not know the intricacies of New England that you're from Boston, when in fact you're from Cumberland, Maine." But it really isn't that taxing to add a few short words that properly explain a town's location. It's just four short syllabic steps from "I'm from Los Angeles" to "I'm from a suburb of Los Angeles." And from there, it's just a few more words of explanation to start coloring in the details of your upbringing.
Freddie deBoer and Alan Jacobs take issue with this. Both accuse her mostly of posturing. But if one is proud of where they come from, I can see why they might be frustrated by people on the outside of it claiming the same.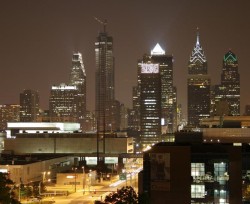 The problem is that "inside" and "outside" really are not rigidly defined. Multiple people in Freddie's commenters pointed out that Philadelphia in particular is a bad example, because many people who live in Philly proper actually live in what would be the suburbs in some other city. Colosse has little townlets right near downtown Colosse, and you can be fifteen miles away from downtown and still be in Colosse proper.
Mostly, though, the cities are organisms much larger than their flagship. Philadelphia wouldn't be what it is without its suburbs. Those cool things that exist downtown? A lot of them exists due to a customer base that extends into New Jersey and elsewhere. Without the suburbs, Philadelphia has roughly the population of Raleigh-Durham or Virginia Beach. And Philadelphia has wide city limits and is the fifth largest municipality in the country, so it's not even a suburb-heavy place like Seattle. People in the city talk about how the suburbanites need the urban core for jobs, but urban employers rely on an employee pool that leans heavily on the suburbs. And suburban employers rely on commuters from the city and other suburbs, and on and on.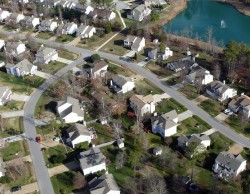 I used to actually say "I am from Mayne" or "I am from Southfield" or "I am from half way between Colosse and Surfenberg." But then I attended Southern Tech. I got jobs inside and outside the city limits, I lived inside and outside city limits, and the longer you are in a place, the more it genuinely blends together. Which is why New Jersey's football teams are called New York and Santa Clara is about to get a football team that's going to keep the San Francisco name. And why I really don't consider it remotely dishonest to say "I was raised in Colosse."
About the Author
If you are interested in subscribing to new post notifications,
please enter your email address on this page.