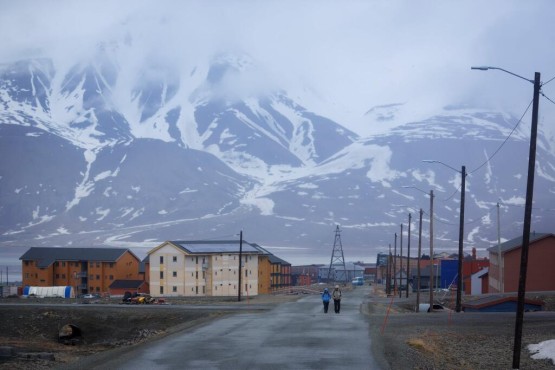 The crimeless, jobful, and not-quite-but-a-little Randian utopia of Svalbard (above).
Rail boosters point to this, which says that over half of train riders did not have a car to make the trip. Important to know. Also important to know – as we figure out where we should put our transit dollars – the same is true of three-quarters of bus riders.
It's often assumed that one of the reasons that health care costs are as high as they are is because we incentivize more – rather than better – care in how we compensate doctors. An experiment with pharmaceuticals demonstrates that it's more complicated than that.
Dubai is building a temperature-controlled city.
Australia is often torn between the costs and benefits between a good relationship with the US and a good one with China. China is, apparently, making their choice easier.
We're going to start giving planets cooler names.
Population growth is stressing Seattle's sushi.
The vigor and frailty of the California economy.
Whether he intends to or not, Mike Rowe seems on his way to becoming a Republican icon.
After spending so much effort and money trying to get people to drive low-mileage cars, it is rather humorous to change tax laws to make sure that they – who did what everyone was implored to do – pay more taxes and fees.
Once upon a time, there was a brave soul who stood up to popular opinion in order to do the right thing. His name was George W. Bush, and he was outvoted 29-to-1.
HSR booster James Fallows gives space for the arguments against high speed rail. Uncle Steve actually has one of the better counterarguments, which is that HSR isn't supposed to help Central Valley as much as allow urbanites to more easily avoid it.
Dmiti Mehlhorn argues that progressives shouldn't support public workers unions anymore. More from David Schuler.
Maybe we kind of want our surgeons to be… the way that stereotypical surgeons are.
China thinks they could take us in a war. David Axe argues that they're overlooking something significant: our undersea fleet.
About the Author
If you are interested in subscribing to new post notifications,
please enter your email address on this page.