Last week, Tod Kelly and I both wrote about some goings-on in Parma, Missouri, where the town elected a black mayor and suddenly everybody quit. We both suspected that it was mostly corruption with a side of racism. It turned out to be mostly petty small-town politics (though with perhaps a more generous helping of racism).
Which brings us to Kinloch, Missouri, where another newly elected black mayor has run into some resistence:
Betty McCray was not only prevented from entering city hall, she was also told she'd been impeached before she got a chance to start.

McCray ran for mayor in the April 7 election and won.

"I won. The people spoke," McCray said. "I was sworn in by the St. Louis County. Today I take office. I want them out, I want the keys."

After the election results were certified earlier this week by the St. Louis County Board of Elections, Kinloch's outgoing administration refused to allow the city clerk to give McCray the oath of office, claiming voter fraud.

"Today is the first day that that the city hall door has been unlocked. They keep it locked," McCray said. "You got to beat and you got to bang (to get in). They have an officer police sitting right at the door."
Given that Kinloch is overwhelmingly African-American, this is likely a dish made almost solely of petty small-town politics and/or corruption.
Remember when we were talking about Parma having 6 officers for 700 people? Kinloch has 20 for 300. To be fair, that is likely to be a holdover from when Kinloch had a population in the thousands, twenty-five years ago.
In late 2013 and early 2014, there was a big to-do in Kinloch when a previous mayor, Darren Small, was removed from office by a judge after pleading guilty to a failure to pay child support. The interim mayor, Theda Wilson was arrested when she called the police about a burglary. She then made moves to abolish the police department, but Small was apparently reinstated before that happened.
Unlike Parma, which is strictly rural, Kinloch is a suburb of St. Louis and near St. Louis's primary airport, which used to be called Kinloch field. Here's a picture of Teddy Roosevelt at Kinloch Field: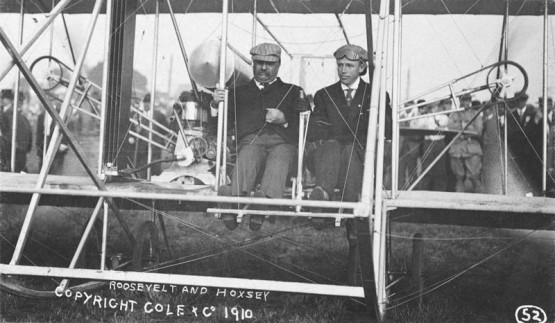 About the Author
If you are interested in subscribing to new post notifications,
please enter your email address on this page.