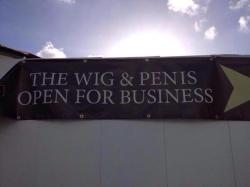 As overboard as I believe our CPS goes sometimes, at least we aren't Britain, where parents are being warned that they will be reported if kids play the wrong video games.
The standard model of physics isn't providing all of the answers that we need. Here's how we're trying to bridge the gap.
Residents are doing what it can to keep college students, the young poor, and the poor more generally, out of Bellevue, Washington. This shouldn't be necessary, though, because developers only want to build luxury condos, right? (I am a localists in some respects, but it's becoming increasingly apparent to me that housing accommodations as a local matter create problems.)
I collect 3D-generated landscape images. It's a hobby. I've subscribed to Digital Blasphemy, Mike Bonnell, and others. This geyser in Nevada makes me think of those, except it's real!
This story, about a man who refused to stop and help an injured person on the side of the road that turned out to be his mother, sounds like a contrived TV show plot.
News I can use: Facts about urine, including how to train yourself to pee less often.
Scott Mandelson argues that Hollywood needs to do less remakes and more rip-offs. I agree from a cultural perspective, though from a financial perspective you want to retain the original audience. Remake-mania isn't about a lack of ideas but an overabundance of caution.
UFOs are apparently most prevalent in the west.
Tour an 80's-era abandoned mining town.
I disagreed with Sonny Bunch about women in comic books. The more I've read about recent efforts, though, the more I am thinking he might have been more right than wrong in some respects.
About the Author
If you are interested in subscribing to new post notifications,
please enter your email address on this page.