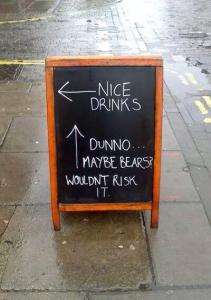 Britain's Labour Party wants to do away with "non-dom" status, which is essentially preferential tax treatment for people whose primary allegiance is to another country.
As elections in the UK approach, Ben Lauderdale gives a quick primer on UK's political history.
Russell Saunders says he "probably" won't #StandWithPaul, but this sounds like an endorsement to me! (Not really.)
Louis Jordan was lost at sea for over two months, and allegedly survived. Experts say it's not as far-fetched as it sounds.
Should small theaters in Los Angeles have to pay union wages?
Sadly, Canada appears to be undermining its own census process. Even more than we did, it looks like.
"A Louisiana man on trial for murder has claimed that he thought the victim was an alligator." // I think Florida Man needs to step up his game.
Ron Hira and Hal Salzman argue that the H1-B visa debates aren't really about immigration. They're about jobs, and people being laid off to make room for immigrants taking the jobs that Americans can't and won't do.
A Pennsylvania phony posing as a lawyer made partner and was president of the county bar.
I think there is some truth to this article about Gamergate ultimately being about a sort of cultural colonialism. I saw some of this when anime started to gain cultural traction. A non-trivial number of die-hards responded very unfavorably to the prospect of something not being "theirs" anymore.
About the Author
If you are interested in subscribing to new post notifications,
please enter your email address on this page.