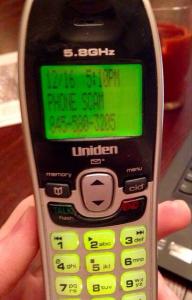 Mormons and LGBT advocates in Utah came up with a compromise often heralded as what can be achieved by working together. Libertarian-minded conservative and gay rights advocate Walter Olson doesn't like it. Also, Olson talks about how corporations became liberal culture warriors.
Rand Paul's presidential announcement was taken offline due to YouTube's copyright system.
As California tries to figure out its water problem, Alissa Walker argues that people should back off the almond-hate. Justin Fox says like hell!
Rebecca Nelson writes of The Secret Republicans of Silicon Valley. I can't speak of Silicon Valley, but I will say that there was no place I kept a tighter lid on my heterodoxical beliefs than when I was in the Pacific Northwest. Everyone in Deseret assumed – for the most part – that I was a radical liberal. But that was okay, because I was not as alone as a radical liberal in Deseret as I would have been a conservative where I was working. (The team leader adjacent to us was a Paulite. He was treated more as a gadfly than a villain, though, so there's that.)
If the GOP can ever become competitive in urban politics, their coalition will likely need to involve Asian-Americans.
After Rolling Stone has announced that it will not fire anybody involved with the atrociously bad Rape on Campus story, you might wonder what it takes to get fired from Rolling Stone. The answer? Giving Hootie and the Blowfish a negative review.
Who knows college basketball? Mitt Romney knows college basketball.
As the city of Houston tries to figure out what to do with the Astrodome, here are some pictures of people who broke in. Yesterday they actually allowed people in for a tour.
Katie Kilkenny thinks that Twin Peaks without David Lynch may not be so bad. Two thoughts: First, stop calling everything a "reboot" as this is a continuation, not a reboot. Second, I suspect this will die a quiet death.
A man in Texas was thrown in jail for failing to mow his lawn.
About the Author
If you are interested in subscribing to new post notifications,
please enter your email address on this page.