I've made a couple mentions of the past of the tendency of some evangelicals to make their Christianity "a spectator sport." This parody video encapsulates that perfectly:
I actually hadn't particularly seen it as a southern thing, but the longer and further I've been from the south, the more it does appear to be. #NotAllSoutherners of course, but even controlling for degree-of-evangelicalism, it seems to be the case.
LiveWay bookstore is apparently keeping a sense of humor about the video: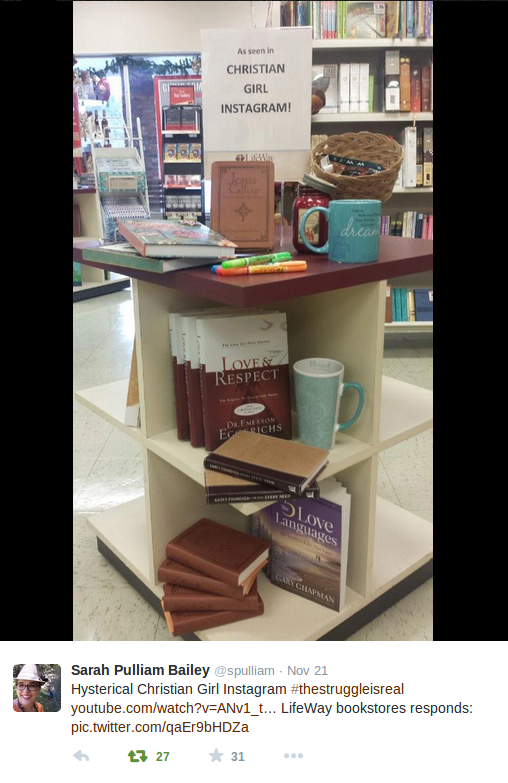 About the Author
If you are interested in subscribing to new post notifications,
please enter your email address on this page.