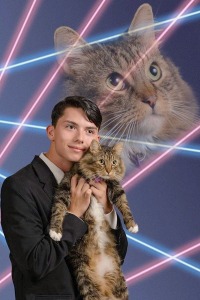 New Yorker's Maria Konnikova investigates the anti-Republican bias in social psychology. Where it comes from, how it occurs, and what can be done about it. A first-hand account from Jose Duarte.
In some parts of the country, it is apparently "hard to get by" on $300,000 per year.
Is Louisiana boot-shaped anymore?
Portland (OR) is nearing approval for tiny houses for homeless people.
A reunited Germany, 25 years after The Wall fell. Interestingly, the former East Germany has the highest rates of unemployment and vaccinations. They also lack for young people.
Here's the account of the border guard that helped make the fall of the Berlin Wall happen and of the victims who tried to escape before it happened.
I sometimes have the suspicion that people who want greater density have in mind walking across their lawn, across other peoples' apartments, to the store. This doesn't really contradict that suspicion.
If chiropractors really want to be considered medical practitioners, they'd do better not inviting Andrew Wakefield to speak at their conference.
Lanhee Chen looks at what appears to be strong progress between the GOP and Asian-Americans.
Like yours truly, Sonny Bunch was disenfranchised by the system and it's requirement that you "register" to "vote."
Inland California used to be red. No more!
Allegedly, as election day approached, both sides saw the GOP wave coming when they saw a persistent passion disparity and late-breakers breaking towards the GOP.
ESPN has a neat feature on college football walk-ons.
About the Author
If you are interested in subscribing to new post notifications,
please enter your email address on this page.