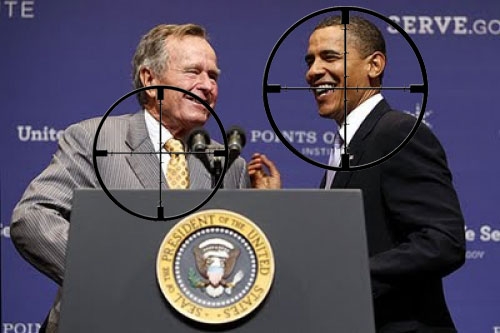 Tim Wu is alarmed at the number of attempts (of varying degrees of credibility) against Barack Obama, which is six and counting. I actually think that six is a really small number, all things considered. All in all, it's actually quite amazing to me that there haven't been many more. Truthfully, it's kind of a surprise that none have succeeded in over fifty years, and none have reached the point of a gunshot in over thirty.
I mean, rationally, it rarely makes sense to kill a president. They picked their vice president, after all. Removing somebody that you see evil while they are running may make sense, though at that point you have to worry about martyrdom and backlash.
Leaving aside the sheer number of enemies a president makes, and the average number of completely crazy people in a nation of over 300,000,000, if nothing else you'd think by the law of numbers some wacko would be jumping the fence every few days. It seemed something like that, for a brief interval during the Clinton years, though Wikipedia only shows two in proximity.
Or, given that there are tens of thousands of suicides each year, it's a little surprising that none of them try to go out in a blaze of glory for an instant entry into the history books.
Perhaps it's that the likelihood of success is considered so small.
If you were to ask me what bothers me most about the guy who jumped the fence, it's that. At least the illusion of a real possibility of success. And some crazy guy out there.
About the Author
If you are interested in subscribing to new post notifications,
please enter your email address on this page.