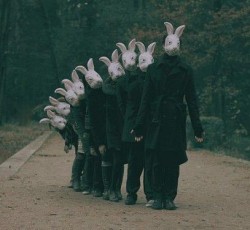 Domestic violence rates among NFL players is astoundingly high. Even so, overall arrest rates of athletes remain remarkably low.
Eric Siu makes the case that employee happiness matters.
God's Not Dead was filed for two million dollars and has thus far pulled in over sixty. It's almost as though there is a market for such movies. Surely, with Hollywood being the capitalist beast that it is, scores of them are on the way. Right?
Unsurprisingly, it's a better idea to give students work machines instead of toys.
According to John Henry Thompson and Andrew Quinn, providing housing to poor families doesn't actually change outcomes much. They argue this has implications for the "just give them money" debate.
Allison P Davis is frustrated at her inability to mooch a charge for her phone. I would just point out that with a Samsung and a spare battery, this isn't an issue.
Adam Ozimek looks at the sharing economy being most beneficial for developing countries.
The Japanese may or may not want to fire the nuclear plants back up, but according to Satsumasendai it really needs to happen.
A federal bill wants to restrict gun advertising "to children" on the same basis that cigarette advertising to children is banned. Eugene Volokh explains that there are differences.
Ruben Santamarta says passenger jets vulnerable to cyberattack.
Before physicians make a lot of money, they make less than a lot of money.
Jonathan McLeod is tired of Canadian cities trying to be cool for Europeans. The shorthand back home was "World Class", as in "We have to pursue my favored policy because we want to be world class" as in "If we don't do this, people who don't live here will laugh at us." ("This" usually being some variation of greenbelts, rail, and/or "smart growth".)
Gabriel Rossman makes a good point about some of the recent botched executions, arguing that they are predicated in part on the actions of death penalty opponents and blame-assignment is unclear.
Even if no other measures are taken, transparent health care pricing may pay a crucial role in lowering health care costs.
Michael Brendan Dougherty argues that the victory of the culture wars could be… Apple, Google, and Facebook.
About the Author
If you are interested in subscribing to new post notifications,
please enter your email address on this page.