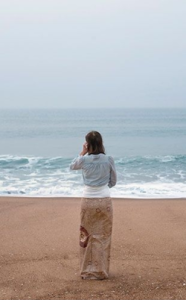 T-Mobile has historically been one of the few "good guys" in the cell carrier world, but they're losing that reputation.
Employee loyalty isn't just unrewarded, it's actively penalized.
In a world where computers are better drivers and legal scholars than people, at what point do people become economically useless?
Tom Chiarella decided that he wanted to to, at age forty-six, take up smoking. Not liking it, he nonetheless persisted.
First they came for the Redskins. Then, the Cougars! Back when I was in middle school, another middle school opened up and the kids overwhelmingly wanted "Cobras" to be their mascot. It was shot down because admin assumed that it must be a gang thing.
Titan has a mysterious object on it, and an atmosphere older than Saturn's.
Roy Peter Clark takes an aggressive stand for the passive voice. Like the double-negative, this is one of those things I was taught was wrong that was only wrong in certain (though common) circumstances.
Japan is building roads in poor countries, hoping to bolster their own economy by helping get economies around them moving.
How Japan is rebuilding old Tokyo, away from crowded density and towards higher density.
In Iceland, you can't name your daughter Harriet (or any other name that's not on a list). Though I am against such things, for reasons freedom-loving and logistical, when I was substitute teaching there were times when I wished parents had less freedom and a list from which to choose.
America's fastest growing metro has no crime, kids, or cars.
Over twenty years later, Batman The Animated Series remains an animation marvel and will doubtlessly be remembered long after its successors The Batman and Beware the Batman.
Alexis Madrigal takes aim at sitcoms' doofus dads. This is one of the areas that both sides feel put upon. Men because they believe it makes them look bad, women because they believe it increases their sphere of responsibility.
Jim Russell declares The Death of Urbanization in the United States. He over-states his case as domestic migration is only part of the picture. Even so, it quite pointedly challenges "The Great Inversion" narrative and perhaps suggests a different fate for rural America than we might assume.
Mauricio Estrella used computer passwords to change his life.
In 1995, Eugene Volokh (of Conspiracy fame) made a number of predictions about the media and technology, much of which turned out to be on the money. More good predictions.
About the Author
If you are interested in subscribing to new post notifications,
please enter your email address on this page.