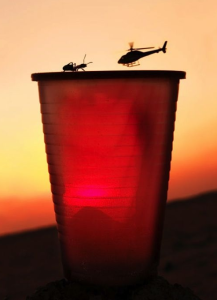 "Carbon caps have not led to emissions reductions or even limitations anywhere. China will be no different."
Eleven maps on American energy production.
New homes are ever-larger than their predecessors.
TechCrunch explores the history of housing in San Francisco, and how it got here.
Remember the whole Faces of Meth thing from Oregon? I was reminded of that when looking at these pictures of housing in Detroit.
The high cost of affordable housing: Inclusionary zoning, in effect, provides an annual subsidy to its winners on the order of $90,000.
Bill Gates wants to know… have you hugged a concrete pillar today?
The Washington Post has a good piece on the history of Dockers pants (specifically their reputation for being Dad pants). I don't buy them, because I am a cheapskate and Puritan (Walmart brand) does the trick, but I have always loved them dearly.
Will Self doesn't begrudge the smoking bans, but finds himself missing the smoke. There is a solution to that, of course, that is quickly being banned, of course.
Though we didn't have one, I tend to think that lavish weddings often get a bad rap. But I have a hard time wrapping my head around the average Manhattan wedding costing $90,000. And, $3,000 wedding cakes?
The story of Karen DeCrow, the feminist who became a Men's Rights Activist.
It's too easy and often overly dismissive to say "Correlation does not equal causation"… but seriously, people.
These, on the other hand, can be nothing but causation.
About the Author
If you are interested in subscribing to new post notifications,
please enter your email address on this page.