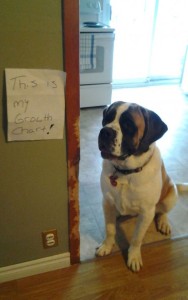 A man is selling his testical for $35,000.
College degrees in Britain are losing their premium.
The link beween sports concussions and chronic traumatic encephalopathy may be overstated.
Mexican drug cartels are exporting… ore?
Mapping redheads, across Europe and the United States.
One of my favorite games when I was younger was Bard's Tale. So even though I'm not much into cyberpunk, this has my interest.
Trust is an issue.
What's wrong with the Millenials? According to Brooke Donatone, it's not entitlement but parental overinvolvement.
In 1959, 60% of Americans believed that handguns should be banned.
Plausible alien scenarios! Well, I don't know about plausible, but more plausible than a lot of scenarios.
In emerging markets, finding and keeping top managers is tough.
Michael Totten laments the once great city of Havana.
Michael Strain has some ideas on how conservatives can attack the problem of long-term unemployment.
About the Author
If you are interested in subscribing to new post notifications,
please enter your email address on this page.