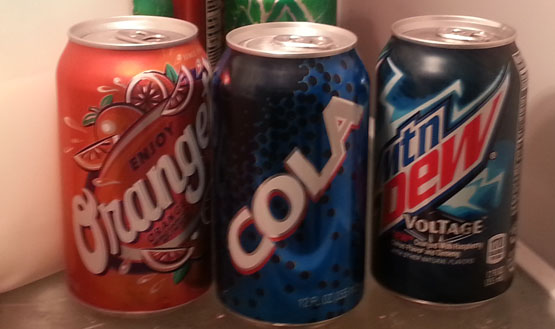 I was out shopping the other day and I realized that I needed some Mountain Dew. The problem is that the Mountain Dew at Walmart was ridiculously expensive. I would be going to a competitor in a few days, but needed something to tide me over until then. I ended up getting a six pack of Cola.
As you can see, I don't mean Cola as short-hand for Coca-Cola or Pepsi and I don't mean that I got Sam's Choice Cola. I mean that I got Cola. That's what it's called. In white lettering with silver outlining and red shadow on a blue can with black dots. Cola. They didn't even feign an attempt at trying to brand it something the way that various convenience stores do (Big K Cola, Sam's Choice Cola, etc.). The only indication of its mysterious origins is that it was bottled by Cott Beverages, of Tampa, Florida.
It's so generic it almost makes me feel like I am in a movie. Because absent product placement, all their cans usually say is "Cola."
About the Author
If you are interested in subscribing to new post notifications,
please enter your email address on this page.