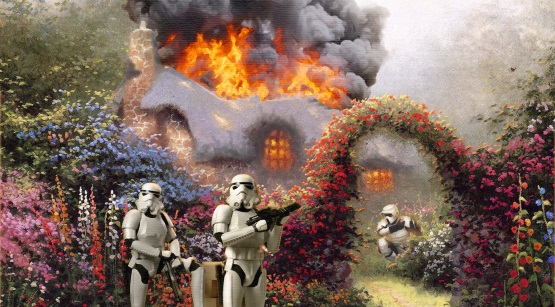 If you're a liberal upset at your insurance premiums rising under PPACA, fortunately you have dKos contributors to tell you how stupid and ungrateful you are.
Right now, all of the talk is about how PPACA will affect individual coverage. The other side of the coin is that it will affect group coverage, as well.
The story of the octopus that almost ate Seattle is interesting on a number of levels. Steve touches on the more interesting angles.
How a non-consensual rat/duck tryst created a flesh-eating platypus that terrorized Australia.
Hold on tight, we may be about to undergo a Sriracha shortage.
A lot of smartypantses have been pointing out that there was no mass panic over the War of the Worlds broadcast. A world in which that did occur is more interesting than a world in which that did not occur, so I choose to ignore them.
The Dutch welfare state is getting some increased scrutiny. The King says it's over.
The remarkable story of Megabus, the unsubsidized bus system that appears to be making a lot of gains fast.
Young entrepreneurs, meet the tax-collectors. (Kids told they have to explain why they don't owe $200 on $14 they made at a craft sale.)
Darius Tahir argues that we should lift doctor-licensing restrictions. While opposition to this is always chalked up as financial – and often is – I've heard pushback on this even from doctors who genuinely want the shortage alleviated. There are other factors at play, both bad (professional arrogance) and good (concern over care).
That different country called the past: Rebecca Rosen unearth the internal memo that allowed IBM's female employees to get married.
About the Author
If you are interested in subscribing to new post notifications,
please enter your email address on this page.