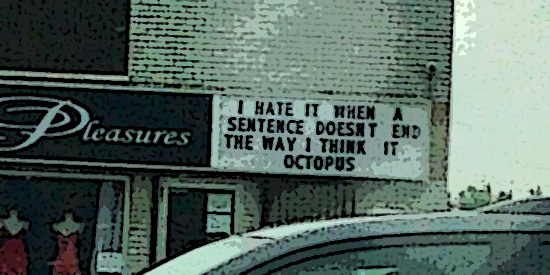 A stripper's guide to North Dakota. In some ways, it sounds positively Republican.
Dave Schuler, and Howard Dean, are skeptical of claims of easy cost savings. Without an overhaul, anyway.
Data systems may be able to predict who will drop out of the school… by looking at them in the first grade.
Copyright protections may be killing art. Honestly, I doubt this is a case where correlation equals causation. But the ostensible reason we have copyright law does not appear to be panning out.
How BitTorrent downloads so fast. It's truly amazing how much faster BT is at downloading free software than are dedicated servers.
It's been discussed recently at Not a Potted Plant, but here's a rundown of why ebooks are so expensive. I would argue that while ebooks may cost as much as regular published books, I am less sure that they have to. That they are working towards a particular price point does not actually mean that the price point is unavoidable. (I'd also add it's funny to hear about how production and distribution costs aren't actually all that much, after hearing for years and years about how the rising cost of paper was responsible for the rise in prices of comic books.)
It will be a sad day when redheads are no more, if this comes to fruition.
I might be more comfortable with premarital cohabitation if we could more easily nail down what level of commitment it implies. But we haven't.
Walter Hickey thinks pie charts are useless. I was prepared to disagree because there are narrow circumstances in which a pie chart is better than the alternatives, but he addresses that. He spends a lot of time pointing out to examples where pie charts are particularly opaque to make his case.
Connecticut should have a strong economy. Why doesn't it?
About the Author
If you are interested in subscribing to new post notifications,
please enter your email address on this page.