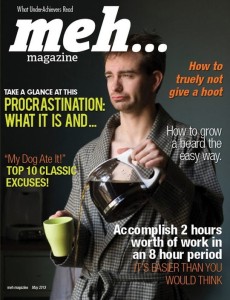 I don't usually make a point of linking to Zero Tolerance Follies because they all tend to run together, but complaining that a deaf boy's name sign looks too much like a gun is a new one.
Bilingualism in Canada is declining.
Prairie voles in love…. thanks to a love drug. It's fascinating to think about.
Inside Higher Ed has an piece looking at Asian-American support and opposition to affirmative action. They're really the demographic to watch, as many of the strongest voices I've heard on both sides of the debate come from Asian-Americans.
I suppose it's supposed to be telling that the government has a lot of different definitions of rural. But seriously? It's all pretty relative and different definitions are appropriate, even if maybe we do have more than we need.
Given our lack of life insurance on Clancy and what a jam I would be in if something happened to her, I've put some thought into what happens if something happens to her. One of the possibilities is Midland, Texas, which isn't pretty, but it's productive.
PPACA comes with a slush fund.
Who in Brazil thought that a Happy Prostitute ad campaign was a good idea?
Sometimes, science conflicts with the message that scientists want to send. In this case, obesity. (To be fair, he was rebuked.)
The NYT has an article on real life examples of The Breakup. It is, of course, gratifying to have my biases against premarital cohabitation confirmed, albeit my anecdote in this case.
When considering policy for the safety of children, we can be quite selective in what we will consider.
How the government and its good intentions screwed up spectrum-assignment, one of the factors leading to our mobile phone industry being in the shape it's in.
Gray wolves may be getting off the endangered species list.
How noise-cancelling signals could lead to a faster and more reliable Internet.
About the Author
If you are interested in subscribing to new post notifications,
please enter your email address on this page.