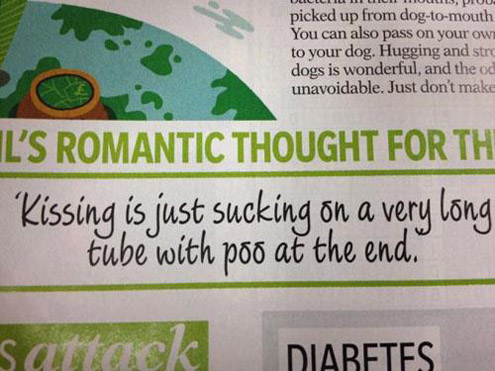 Russell Saunders explains why Connie Mariano should shut up about Chris Christie.
Dick Tracy watches are truly an idea whose time has come and kudos to Apple if they're on top of it. There are "smartwatches" that talk to smartphones, and smartphones that go on your wrist, but there's still work to do to get it right.
Remember the robber that accepted an offer of pizza for his family instead of robbing the place? Too nice a story to be true, I guess. He was lying.
Bitcasa touts infinite online storage. They have my attention.
Paging Ryan Noonan: A man who took his wife's name was accused of fraud. It does seem to me that there ought to be documentation for both men and women to change their names, but if you're going to give one a pass, so should you with the other.
If you like Chuck Klosterman or professional basketball, or if you've heard of Royce White, I recommend this article.
Fans of the movie Spaceballs will appreciate this.
The Obama Administration may be holding up the pipeline, but they have approved substantial offshore drilling leases.
UMass got a lot of early mentions for a possible invite to the Big East. Then we stopped hearing anything about it. Maybe this is why.
LibreOffice 4.0 is out! I'm still waiting to see what OpenOffice does with the code they got from IBM before I go all-in with Libre (except Access, which I just can't quit).
If you just stole an iPhone from someone else, it's not a particularly good idea to call the cops when someone steals it from you.
According to the Daily Mail, the NHS in the UK is going after your data.
Automation may not take away jobs, but they will suppress wages. This is one of the things that makes me skeptical of trade restrictions to boost domestic employment and wages. There are very often going to be other options.
About the Author
If you are interested in subscribing to new post notifications,
please enter your email address on this page.