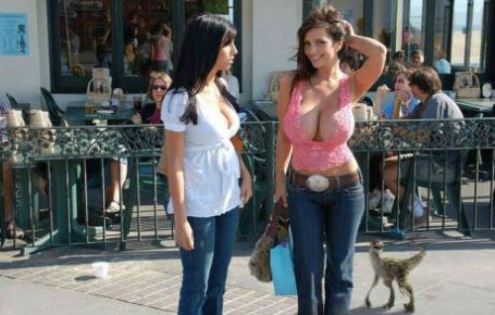 Dr. Phi gives us a glimpse into government IT.
I link to this article of a fire in Chicago because you have to see the picture. It's far out.
The USPS sent Laura Northrup's package 1,688 miles out of its way. I had a package from the east coast sent to me in the mountain west that, for some reason, went through Hawaii.
XXfactor takes exception to GQ separating out Indian and Asian women from its "Hottest Women List." It seems to me that you can just as easily chalk this up to "Yay diversity!" rather than get irate. The follow-up on modeling specification is a good point, though.
Apparently, the magic number for an economy is $8,500. Once average purchasing power reaches that number, political extremism and populist promises start losing their appeal.
The few remaining ninjas out there are financially struggling.
How Newegg fought back against a patent troll and saved the online shopping cart.
McDonald's, meetMcWorld!
It really is annoying that all-in-ones won't let you scan images if you are out of ink. Apparently there is a bypass for my Canon, though. Cool.
I've never understood tail-bobbing. Tails are awesome!
How much does Yelp help businesses that get positive reviews? It turns out to be significant.
Researchers are looking at the Facebook pages of people that commit suicide to see if they can identify warning signs.
About the Author
If you are interested in subscribing to new post notifications,
please enter your email address on this page.