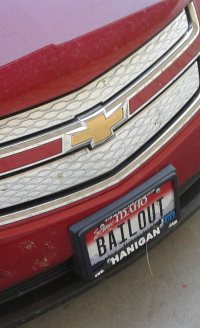 The Senate unanimously voted to keep their carbon taxes off our planes.
I hope to write a more thorough piece on this at some point, but in case I don't, WaPo has a provocative piece on our comparatively very progressive tax system. I think the analysis is under-emphasizing the invisibility of VAT taxes compared to the conspicuousness of income taxes.
Go North-Central, young man!. North Dakota, that is. It's nice to think that, if something happened to Clancy, there may be a place I could go and get a job despite my strained employment history. Not that I'd be working the oil fields, but I would be surprised if they didn't have other things available.
Perhaps not unrelatedly, South Dakota School of Mines is beating Harvard in graduate pay.
Employees at Microsoft get free Surface Tablets, Windows 8 Phones, and PCs. That's pretty cool, but do they have to use the phones? That'd be a mixed bag…
A rare spider shut down a $15m project in Texas. Well, the spider itself didn't shut it down, but you get the idea.
McDonald's will be posting their calorie count universally. This is a smart move because, despite the bad press they receive, their listed nutritional content is actually better than (or less bad than) most of its rivals.
GM is apparently ready to end the government's investment in them, but the government is less hip to the idea. Having lost millions and all.
So some Swiss organization is going after Apple for patent infringement for ripping off their clock. I'd totally be with Apple on this if not for that very distinct second-hand.
Relatedly, German courts ruled that Android tablets and smartphones need to be recalled due to patent violations. Meanwhile, Motorola is asking the ITC to ban Macs, iPads, and iPhones. Fun!
Jerry Brown legalized the sale of home-cooked food in California. Or, at least, liberalized it. Good work.
About the Author
If you are interested in subscribing to new post notifications,
please enter your email address on this page.