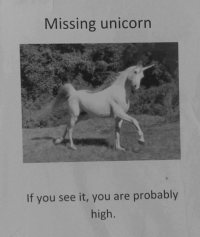 I remember when they were talking about bailing out underwater homeowners, some of the greatest objections came from renters. It's no surprise then that people who worked out their own tuition are irritated with those who weren't. However, of all of the examples to pick, they choose someone from Washington who went to California for a liberal arts degree? If ever we talk of student loan forgiveness, one can imagine that there will be a lot of folks crying bloody murder. Miss Ahn will be on the wrong side of that one.
The Atlantic has an article on how veterans, like our friend Kirk, have trouble fitting in on college campuses. James Joyner points out that it's not anything unique to veterans but actually applies to non-traditional students more generally. Oh, and wants us to stop feeling sorry for veterans.
On the other hand, I do feel bad for this guy, and it is pretty related to his being a vet. Seriously, though, when we talk about addressing the mental health of potential Aurora shooters more aggressively, this is what we're talking about.
Well, I suppose now I feel less bad that I can't get ESPN3. But this makes me angry for the next time that I can. ESPN really pisses me off with their handling of some of their content.
This football loyalty map is why I wish that the WAC had expanded to include the Dakota and Montana schools. While we're at it, I think we have room for another east coast conference that can include Maine, New Hampshire, and Delaware with some of the eastern members of the MAC and Conference USA. (Okay, the map itself is actually kind of useless, except as a prop to allow me to re-make a point I always look for an excuse to remake.)
Garrett wants to know if cigarette marketing counts as free speech. Not always, but sometimes yes. I think it should certainly count when we're talking about forcing political statements on their product. In the "free speech" arena, one thing worse than silencing someone is forcing them to stay something. That doesn't change just because we really, really don't like tobacco companies.
Matthew Yglesias writes about social mobility and Westeros (the land from Game of Thrones).
We evidently benefit from seeing strong women on television.
Our streets are safer, but no one is sure why.
Paul Krugman argues that government controls health costs better than the private sector. Peter Suderman disagrees. Neither have done a particularly admirable job.
About the Author
If you are interested in subscribing to new post notifications,
please enter your email address on this page.