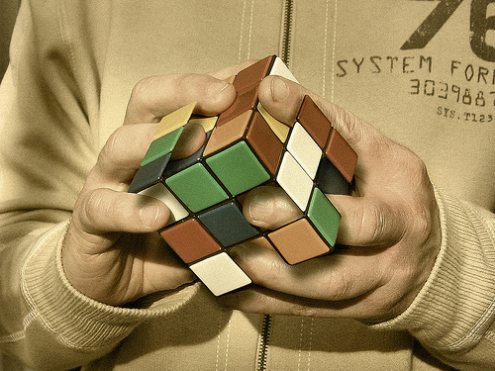 Dominic Tierney has an awesome look at the UK's relationship with its flag. It's also an issue over here, though not with the flag itself, how to reconcile the more unsavory aspects of our past with a sense of national unity and purpose. Some attempts are comically bad. DC Comics had a two-part series of their Uncle Sam character which essentially said "America is putrid and terrible and it exists on blood and treachery" and its attempt at reconciliation and patriotism is "but it doesn't have to be this terrible going forward." Here's another Atlantic piece on the decline of the Confederate Flag.
Michael Moynihan asks why so many tour guides make excuses for dictators. My mother reads travel magazines and it's interesting to read the same guy who called George W. Bush a tyrant explain that Hugo Chavez is misunderstood. There is some serious psychology at work here.
How call can buildings get? There is apparently a council looking at such things.
Arguably, the question is not whether God exists, but whether society is better for it believing He does.
Who is to blame for student debt? The upper middle class.
Lynn Beisner wishes her mother had aborted her. Michael Brendand Dougherty wishes his mother had had a man in her life.
Our fertility has apparently dropped below that of France. Not to get too deep into That Subject, but I wonder if this is related to the dramatic decline in illegal immigrations,among our more procreative demographics?
Japan's idol singers are not allowed to date. I actually remember Matchbox Twenty frontman Rob Thomas complaining about this. He had a serious girlfriend (now his wife) when he rose to stardom and everyone kept trying to get him to keep it under wraps (have her make entrances ten feet behind him, etc.).
More surprising to me than the rise of Android is the fall of Symbian. From market-leader to non-entity in three years. That takes effort.
Cats, apparently, are mean.
About the Author
If you are interested in subscribing to new post notifications,
please enter your email address on this page.