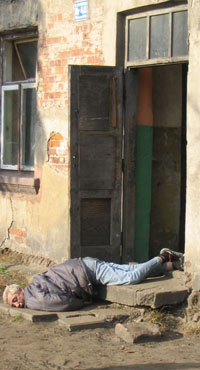 When I was young, I was told that exercise was good for me and that rest was good for me. I thought that was great, because it gave me the choice between the two. I chose rest every time! So a new study suggests that exercise might be bad for you. I love science!
Josh Barro writes on how we can get the Internet Sales Tax right. I've written on the subject here before. I think Barro's plan is actually quite good. The real sticking point here is local taxes, where it is a burden for online retailers to have to conform. His streamlining idea would take care of it.
We'll see if I get around to writing a post on this, but for now, Slate writer Emily Shire asks if being a 29 year old should qualify as an accomplishment. The answer is, if it's by choice, yes. Shire attempts to be value-neutral in her analysis, but it's steeped with judgment. The main problem here is that she doesn't want to grant Lolo Jones any plaudits when her goal is the result of sexual attitudes that Shire disapproves of.
I'm not intending to pick on Nancy Pelosi by linking to this, wherein she suggests $1m a year is "middle class." Rather, I point to this article because it really does bring out the populist in me. It's not healthy the extent to which we are governed by people with life experiences and expectations so different from our own. Pelosi is hardly unique, in this regard.
Timeshares are on sale… for a penny. There's a condo unit near my parents house where they can't give the condos away because the maintenance fees alone are $1200 a month in a part of the country where people are not accustomed to paying that much in rent for an unroomy dwelling.
Abigail Pesta asks if teens should be jailed for sex offenses. Well some, but not the sex offenses she's talking about. Mothers of sons that have found themselves on the hook are the perfect advocates for this issue, which really has no home base of support.
The FBI is apparently worried about the effect the transition to IPv6 will have on their investigations. It's coming closer and closer. I know what IPv4 and IPv6 are, but need to read more about how I might be affected.
About the Author
If you are interested in subscribing to new post notifications,
please enter your email address on this page.