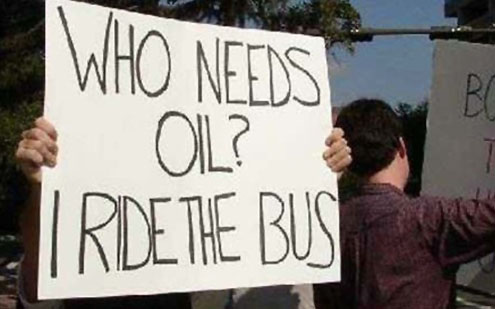 Patrick Hruby argues that NCAA basketball players should go on strike. The argument for paying college football players is weak. The argument for basketball is even weaker. If they want to get paid, and they're really good, they have a multitude of options. Also, Title IX. You can't may men's basketball without also paying women's.
According to a new study, cursing at work can help you make friends and reduce stress.
Matt Yglesias points out that if we had more dense cities, we'd have less dense elsewheres. This would allow for more things like grass-fed cattle ranching. Though true, it still doesn't explain how you get the rest of the country to agree to more dense living.
Derek Thompson investigates how spending has changed over the years.
Why are city centers growing more quickly when wealth becomes more suburbanized?
A World Without People: pictures of abandoned places.
Due to a labor dispute an entire Arena Football team was fired during a pregame meal. Stranger still? The on-the-spot replacement team went on to win.
I really hope that makeshift publishing becomes a thing. If we're going to keep paper books around, the inventory problem has to be dealt with.
China has begun construction of a megacity, planned to be four times the population of New York and twice the size of Jersey. A part of me thinks this is just awesome. Except that I fear it will be disasterous.
About the Author
If you are interested in subscribing to new post notifications,
please enter your email address on this page.