I believe Apple when they say that the abortion clinic thing was unintentional. The real question to me is… would they approve of an app that lets parents know that their kids are looking for an abortion clinic?
I've pondered switching to e-cigarettes. I fear this bodes ill for that ever happening. I'd never smoke it in the workplace, but I fear before all is said and done, e-cigarettes will be made just as inconvenient as the regular kind. Not because they're remotely as bothersome, but because the war on tobacco has become so punitive in nature.
Rural America is fighting back against a proposed Department of Labor regulation that would hinder the ability of young people to work on farms.
A look at who is dropping out of the labor force. Also, is it a good sign that people are quitting their jobs?
St. Louis disbanded the occupiers in the right way. There are some things the police across the country have taken grief for, but far too many were excessively confrontation. The only counterpoint is whether the missteps of others made the St. Louis occupiers know what the alternative to evacuation was.
The occupiers, meanwhile, are looking at occupying homes with faulty foreclosures (or allegedly faulty foreclosures). If they target the right houses, I think this could be a worthwhile project. But they'd better be sure, otherwise they are disrupting the proper eviction of deadbeats.
Step 1: Bring back the wooly mammoth. Step 2: Find out how they taste.
If the government was putting guns in the hands of bad guys in order to track them and learn about the flow of illegal guns, that's one thing. If they did it to make a political argument, that's inexcusable.
An interesting view of the Occupy Movement, from China.
Is Verizon throwing in the towel on FiOS?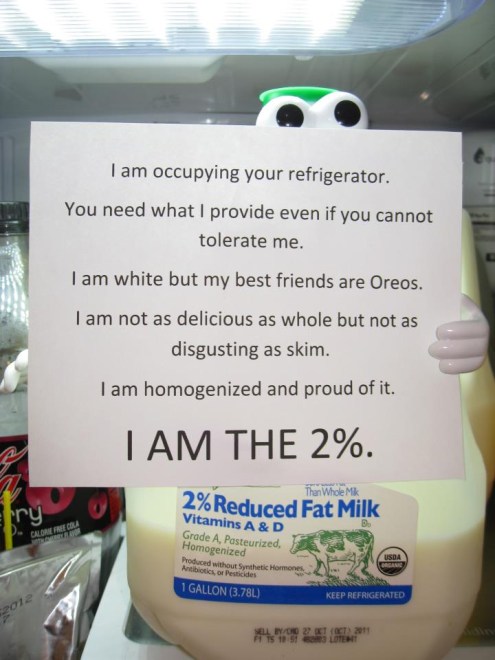 About the Author
If you are interested in subscribing to new post notifications,
please enter your email address on this page.