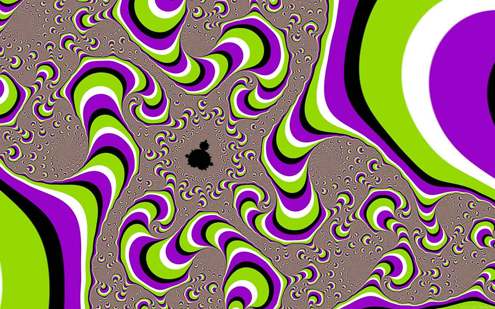 Peter Singer makes the case that we should ban cigarettes. I actually admire the upfront approach in comparison to the approach that of course they should be legal but you should not actually be allowed to smoke anywhere. Also, a text messaging program appears to help people quit. And, at least in some places, the war on smoking actually is a war on pleasure.
The young Turks (as in, the ones from Turkey) are over-educated, tech-savvy, and jobless. I worry sometimes that will be the case with us. Lots of educated people with little to do.
In the UK, kids with higher IQ's are more likely to do drugs than those with lower iQ's. It brings the point back up as to how much drug-use is actually self-medication.
Is Italy falling apart? Was it ever a real thing to begin with? Between Italy and Belgium, and especially considering the EU's problems, it seems like rather than a trend towards unification, the trend is towards increased dissolution.
Intel and Dreamworks are working on a chip that will allow them to render in realtime. This is, apparently, a very big deal.
The NFL intentionally buries footage that would make understanding the mechanics of the game easier.
40% of kids' calorie consumption is junk food. Ergo, kids, in the aggregate, consumer a lower percentage of junk calories than I do.
When stuck in a situation we can't get out of, we rationalize. Is there any way that this is not logical? There is a neat sort of "pre-emptive status quo bias" thing going on, though.
How Ronald Reagan shaped Hollywood economics. I'm not entirely sure that this was for the better. I think there is something to be said for the old studio system. Also, Poland has built a statue in the former president's honor.
I sort of rolled my eyes when I saw an article title that indicated that Bill Gates had some thoughts on drug companies, but they actually make some sense. Also, why there will never be another drug like Lipitor.
A sperm donor discovers his unsettling legacy. I was almost a donor once. The thought of a bunch of unknown children out there is something that I am glad I do not have to live with. A character in one of my novels is inspired to make the world a better place for the children he has out there but will never meet.
No shocker: white girls face a bigger penalty for being obese. What did surprise me that there is no "social marginalization penalty" at all for blacks and Hispanics.
About the Author
If you are interested in subscribing to new post notifications,
please enter your email address on this page.