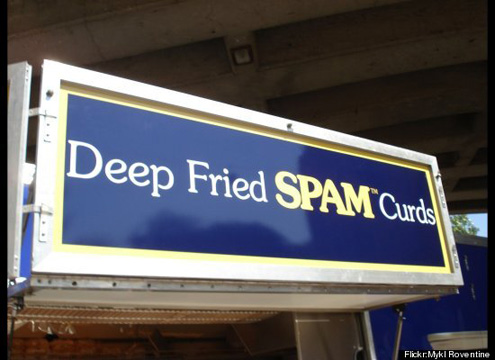 A deaf group is suing Netflix over the lack of subtitles. This sounds ridiculous on the face of it. We shouldn't but a barrier on every developing business to be able to serve everybody in exactly the right manner. Are movie theaters expected to make accommodations? If I put up a video on the Internet, can I be sued for not having a subtitling mechanism?
The FCC has strong-armed carriers into "bill shock" warnings. Basically, when you're allotted whatever has run out and the meter is running, they have to actually tell you about it. Only the most ardent libertarian could really oppose this.
A woman is suing IMDB for revealing her age and refusing to un-reveal it.
The state senator minority leader in Oklahoma is resigning his post to support a career opportunity for his wife out of the state.
A disturbing story about the NYPD fabricating drug charges to meet arrest quotas. Remember when I said that I have a real problem with checkpoints and trusting the cops at checkpoints? I suspect a group of cops manning a hut out in southern Arizona have a lot less oversight than these NYPD cops.
To follow up on a discussion I recently had with Knight, is cooking cheaper than fast food? Only if you don't factor in the labor costs. On top of that, when you cook, your ingredients can go bad if you really don't have your act together. The article is from Mother Jones, though, and so it takes more of "only if you're willing to assist McWendyKing's exploitation of low-wage workers." Because if they weren't working at McDonald's, they'd have union jobs somewhere else…
More mid-level providers are getting doctorates and want to be called Doctor. I have mixed feelings about it. Russell Saunders has no problem with the honorific, though questions how much value the extra education actually confers.
An update to a story I have been following: Retiring the Fighting Sioux nickname will cost the University of North Dakota $750,000.
An interesting new service for those who self-publish. I need to find out a lot more about how the ebook side of things works. Amazon is, itself, looking to sidestep publishers.
About the Author
If you are interested in subscribing to new post notifications,
please enter your email address on this page.