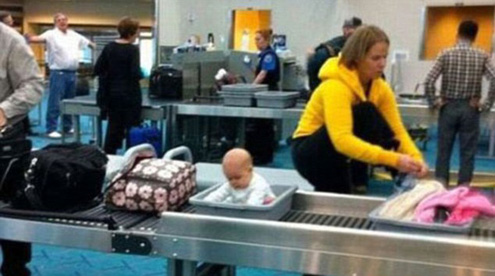 Authenticity is the "in thing" for presidential candidates. But often, as is the case with Gary Johnson, authenticity is awkwardness. Johnson is now allowed in the debates, which is a good thing. Now he can lose the nomination because the GOP has no interest in a small government candidate who is pro choice and in favor of legalization, rather than simply rejecting him by virtue of never having heard of him. Progress!
I have never been one to know when to shut up and let something go and this was as true in my single-self love life as well as anywhere else. Some woman allegedly called her ex-boyfriend 65,000 times over the course of a year. That's almost 200 calls a day. I feel less obsessive now.
It's a common question as to whether or not we should pay college athletes. Fresno State players decided that if the university won't pay them, then welfare should.
As mentioned previously, the University of North Dakota is having to change its mascot name from the Sioux due to the name being considered offensive to one of the Sioux tribes. The other Sioux tribe is offended by the prospect of the name being changed to something else. Meanwhile, the University of Kansas has been put on notice: Jayhawks is offensive.
An Atlanta cop arrested a disabled woman for sitting outside and waiting for the ice cream man. Putting aside the cop-abuse angle, loitering laws in general are a sign of societal dysfunction. In a sense, it's actually more distressing when such laws are necessary than when they are not. As I've said before, you can tell the degree to which there is a crime/pandering problem by the size of the No Loitering signs on the storefronts.
This is a sign of dysfunction of another sort,l though I don't know what to call it exactly. It makes me think of episodes of The Practice where the case for self-defense hinges not on whether an armed man is in your house, but rather whether he was stepping towards you at the time you shot you.
Massachusetts is overhauling alimony.
Frequent HC commenter Abel Keogh's new book, Dating a Widower, is available.
A teacher in California is penalizing kids for saying "bless you." Allegedly, it has nothing to do with the religious implications.
About the Author
If you are interested in subscribing to new post notifications,
please enter your email address on this page.