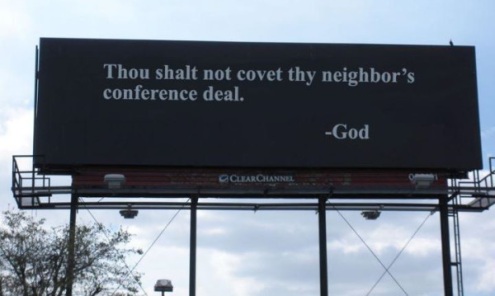 Turkey is going to compensate victims of religious persecution.
The Pac-12 retroactively changed the score of the USC-Utah game after reviewing the game-ending penalty. I do not approve. Neither do the bookies, I would wager, since the points put USC covering the spread.
Linux is mastering Wall Street. I still don't use it, but nonetheless, this is cool.
It's important to note that in a recession that decimated male employment where women were hit the hardest. Otherwise, we might get the idea that sometimes men get the short end of the stick. More seriously, I don't find it surprising that women were disproportionately laid off from the financial sector. For whatever reasons (and I can think of some involving sexism and some not involving sexism), they are more likely to hold the ancillary positions. It's commonly said that HR and marketing are the first jobs to go.
Acts of God and Insurance. One of the novel ideas floating around my head (based on something some friends and I have already produced) involves a storyline about insurance adjusters whose job leads them to stumble upon the coming of the Endtimes.
If raising mileage standards is the second-best solution to cutting emissions, it's a pretty distant second. It completely overlooks distance traveled. It does no good to subsidize high-mileage cars if it allows people to have longer commutes without paying more.
An interesting comparison between medical practice in the US and Canada.
How for-profit colleges can save themselves and higher education. It's really quite unfortunate that the student loan system resulted in a bunch of for-profit colleges with little or no incentive to bring costs down. That was always the biggest potential contribution that they could make. And a respectful article from The New Republic on Rick Perry's education vision. There is an exactly 0% chance that anyone on Hit Coffee will actively endorse Rick Perry, but it's worthwhile to point out when he is right about something that nobody but him is really talking about.
I don't know what's cooler, that a 61 year old Vietnam Vet has become the oldest kicker in college football, or that the dude's name is Alan Moore. I'll go with the former, even if it is NAIA. Kicker is indeed a unique position.
A look at divorce and China.
About the Author
If you are interested in subscribing to new post notifications,
please enter your email address on this page.