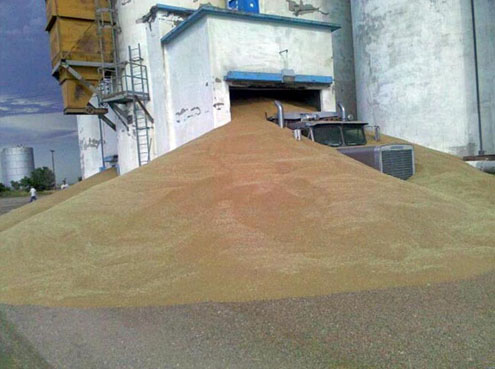 Before she lost her radio show, Dr. Laura took the position that if you have kids in the house, you shouldn't date at all. A counterpoint. I think that the trend that for kids to be happy the parents must be happy is a little too self-satisfying to be entirely accurate and thus is taken as a license to do whatever you want (and, sometimes, tear a family apart). However, if parents are miserable and lonely that is going to bleed over into their children's lives. Besides which, having two parents in the household (in the event that dating leads to remarriage) is still, often, going to be better than one. Depending, of course, on the quality of the step-parent.
The limits of social sciences. On the general topic, Megan McArdle points out the flaws of new social science "evidence" that people are not meant to be monogamous.
A look at Linda McMahon, the Republican nominee for the US Senate seat in Connecticut, but HC favorite Jonathan Last. The question arises as to how much steroid use in the WWE should be an issue. I find it difficult to argue that it should not. McMahon made her millions in a dirty business. Of course, that never stopped us from watching, did it?
When Steven Slater went nuts on that JetBlu plain, my first question was whether or not he was an ex-cop, having recently read this article. It's an interesting tactic, though the flier in me doesn't know if he wants flight attendants to be bossier than they already are.
Is the Justice Department really going to put HIV-negative inmates at risk for the sake of political correctness?
When I first read about a State House candidate in the DC suburbs in Maryland lying about having played for the Dallas Cowboys, I assumed that he was hiding the fact that he played for the Redskins' arch-rival. I was wrong.
Mark Kleimann supports the legalization of pot but opposes the legal sale of pot. One of the ironies of the pro-pot movement hating tobacco companies has always been that tobacco companies would almost certainly be the first and primary entrants into the cannibis market. Kleimann does not actually believe this to be so (Why the heck not?! Their stellar reputation?! Their impeccable morals?! I would be really interested to know his rationale.), but considers corporate America getting its grubby hands on it problematic enough. Maybe there's something to what he's saying as a good in-between legalization and prohibition, but I have to wonder if a drug market that the vast majority of people don't have access to is ultimately going to solve the crime problems associated with Mary Jane. In some med-only states, the partial availability has actually caused quite a bit of crime as those that don't have access to the ostensibly legal product do what they have to do to get it.
It'll be interesting to see how Apple's 99c TV-rental service goes. For some people, it'll definitely be cheaper than cable. However, I can't imagine it will actually destroy cable unless they can offer sporting events. It's funny how some of the same people that freak out when Internet providers start tiering their service are also irate that cable providers and content providers go with the all-you-can-eat system (with all-you-can-eat pricing, of course). My main concern, though, is that cable has been the source of much good TV that people watch because they can in order to pay extra… but who is going to pay 99c to rent a TV show that they've never seen? Apple may well succeed her, but possibly at the detriment of the wide variety of available options we now have.
The subject of urban (and non-urban, for that matter) decay and crime has been a particular interest on Hit Coffee as of late, so in that spirit a look at the Detroit.
About the Author
If you are interested in subscribing to new post notifications,
please enter your email address on this page.