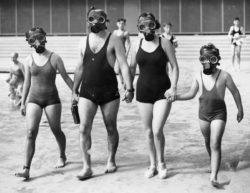 Good-bye to Neil Farage, the marmite of British politics and arguably the most successful British politician of an era. That said, I expect Team Norway to win and free movement to remain even if the UK doesn't remain in the EU.
Eastern Europe makes its move…
Moving to Canada is an oft-used threat, but it's actually kind of hard. Meanwhile, a look at population growth in the Great Maple Leaf.
Sort of like the mysterious man from Thrill Seekers, This guy keeps dying in every terrorist attack, and there's (non-time-travelling) a reason for it.
JoAnna Novak worries that America is going to destroy sriracha because America.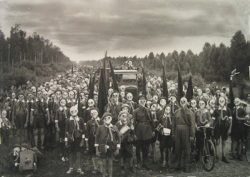 This should surprise approximately nobody: With diversity comes segregation.
This is probably a good thing, considering that Twitter needed some fresh imagery in its election commentary.
Eastern Europe makes its move…
Will uranium seawater extraction make nuclear power completely renewable?
Woohoo! We've got more helium! We've got more helium!
Ben Casselman argues that while poor kids need the summer jobs, the rich kids are getting them.
In the medical profession, as in many others, pay-for-performance is a tricky thing.
Mimi Teixeira writes of the business and underbelly of clothing donations.
In effort to avoid contributing to the controversy, a rape victim in Germany lied about the race of the assailants.
I used to have one of these! Actually, three. People like them because they're reliable, but they kept dying on me after about a year or so.
Homeschoolers are apparently killing it on the SAT.
About the Author
If you are interested in subscribing to new post notifications,
please enter your email address on this page.