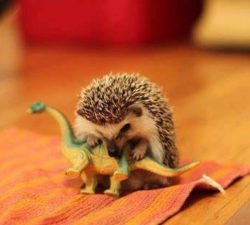 I don't care very much for the framing of this article, but I genuinely do worry what happens if, as whites become minorities, they vote in minority patterns. We already see it in cities where they are outnumbered.
I am inclined towards agreeing with this. It was important to put it out there, but once out there, all retweeting does is amplify it. Relatedly, this sort of explains some of the people who have shown up on my Twitter feed.
Maybe Lindsay Graham isn't a sellout after all? To be honest, that's the biggest one that has thrown me so far.
Nick Cohen takes radical tourists to task, with regard to their props to Venezuela.
I knew that Brazil's interim president was controversial, but a Satanist?
Meanwhile, a king lies in wait… with the support of his would-be people!
There is a lesson here.
I'll bet you've always wanted to know which cities were best equipped for the Zombie Apocalypse. Does New York City have to win at everything? Sigh…
Brad Wilcox and Nicholas Wolfinger look at The Latino Marriage Paradox: Given that Latino's are in general poorer than whites, why are their family formation statistics similar?
With this is a cheery thought, from Elijah Wood.
The stereotypes seem to have changed from the ones in this article, from Republicans as Rich to Republicans as backwards losers. Interesting stuff all the same. Both parties, it turns out, contain multitudes.
The New York Times editorial board is recognizing that we're pumping out too many college graduates for the jobs available, and then has a series of largely unrelated and counterproductive proposals on how to address it.
I give this article mega-points for its title, and it's interesting to boot!
Chris Beck writes of the "law school prices [for] blue collar skills" in culinary schools.
Arthur Books wants to get America moving again! To places where there are jobs and opportunity available.
About the Author
If you are interested in subscribing to new post notifications,
please enter your email address on this page.