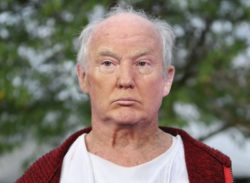 This surprises me not even a little bit: Things are different when you're beautiful. (The linked episode of 30 Rock was really, really good.)
Why? Because freedom and you're not the boss of me dad.
Some are becoming concerned that residency hour caps have gone too far.
This strikes me as about right. The clients of Electronic Medical Records aren't the doctors who use them, really, but the government.
Within ten years, Chicago could be overtaken by Houston.
Whatever we say about San Francisco, at least it's not Stockholm. (Yet.)
Lyman Stone says it's time to let Atlantic City die.
The Washington Post made a splash with its new poll suggesting 90% of Native Americans don't oppose the Redskins name. But ">here's the pushback, and it's not entirely unconvincing. A lot of this is going to come down to defining Native American, and possibly the extent to which some Native American opinions might matter more than others.
Bre Payton explains how a gay-friendly gun club helped secure our Second Amendment.
It's interesting to me how in Nature vs Nurture it tends to be the right that endorses the former and the left the latter, when I actually think the policy implications kind of run the other way.
This piece, by an interest group on the cost of regulation in homebuilding, has me wondering what empirical data there might be on the actual long-term effects of such regulation. Especially safety regulations, which are the most justified.
Elizabeth Nolan Brown reports that academic freedom isn't what it used to be.
Though growth has slowed down, the oil and gas apocalypse that was supposed to consume Texas still hasn't happened.
Shane Parrish looks at Albert Einstein, the non-essential, and the essential.
It's apparently long been known that if you put a joey in a kangaroo's pouch, the kangaroo might adopt it. Apparently, they adopt on their own volition, too.
And because this post title is Guanajuato, I have to include this Robert Earl Keen song, which is pretty awesome:
About the Author
If you are interested in subscribing to new post notifications,
please enter your email address on this page.