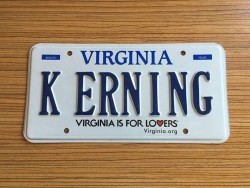 Pascal-Emmanuel Gobry looks at a study on the damage academia's liberal bias is doing to the social sciences. It's a problem without a great solution, except trying to change the discrimination mentality where it exists… but that's harder to do now that the notion that truth "has a liberal bias" mentality has taken hold.
If not for your own sake, don't smoke for the sake of your pets. Or something.
Good news! The UN is cool with keeping the Internet free… for another ten years. The globalization of Internet governance is just going to be terrific.
There may be a link between droughts and civil war, but according to the Royal Economic Society the evidence is that it's a weak link.
Microsoft is getting into the pre-crime prevention business.
Randomized drug tests bad. Fraternities bad. What's a good ole boy to think?
Getting kids to learn is hard. Making sure they show up, though, is less hard. So let's measure that. I wrote of gameable metrics in 2011.
Well, that's one way for private schools to recruit students in a rough market.
Women in Brazil are being warned not to have children, due to an outbreak of the Zika virus.
President Edrogan literally talked a man off the ledge. Well, it was a bridge, but still. That's cooler than the whole speaking well of Hitler thing.
Joseph Lenoff writes of his experience as an American Jew in the Israeli military.
A wedding amid ruin.
Meet Alabama's version of Marion Berry, convicted of stealing from the city but re-elected anyway. The local HBCU had a problem with a university president who was basically stealing money, made more complicated by the fact that she was the best university president they'd had in a long time and arguably saved the university from ruin.
The star-crossed love story between an inmate and a guard in Louisiana… kind of made socially safer by the fact that the inmate was male, I guess, and that we can blame for profit prisons or something.
An entire police department in Florida was arrested for money laundering.
About the Author
If you are interested in subscribing to new post notifications,
please enter your email address on this page.