Tag Archives: Western Messenger Service
I didn't really want the job, but I'd been looking for a while, and I couldn't ask my girlfriend to keep covering my share of the rent. And reportedly it was good money, if dangerous.
.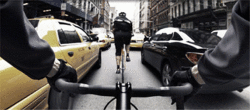 I had been a bike messenger, and was proud of it. But I'd taken a summer off to work in Yellowstone, and while hiking on Electric Peak scorched by the fires of '88, my foot slid in the deep ash and I went down with my kneed twisted under me.
The pain was immediate, the knee unable to bear my wait, and I was alone, three miles from my car. The hike out was excruciating, as was every hike I tried to take the rest of the summer, particularly the foolishly agreed to hike along Sky Rim trail, when my brother threatened to kill and eat me if I died, and which ended with a long steep downhill I managed by throwing my left leg forward and dragging my right leg up, one lunge at a time, for mile after mile.
But by the time I made it back to San Francisco–after sadly breaking up with my summer girlfriend, trying unsuccessfully to move to Missoula, Montana, and having the car I bought that summer blow the engine an hour out on the drive from Missoula to to San Fran–I could walk on flat ground again, and I went back to the messenger shop and got on my bike.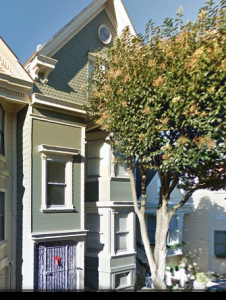 I soon had a new girlfriend, a new apartment with her, and the beginning of a long happy life together, but the same old pain. Every day on the bike was excruciating, and finally I was forced to quit. My friend Jake had called me a lifer. I lasted two years.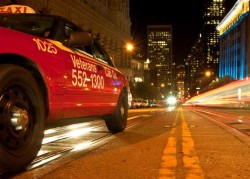 I found out that nobody wanted to hire a former bike messenger. Our reputation preceded me. So cabbie it was, an occupation that, like messengering, had a handful of long-timers but a lot of turnover among those who tried it out and found it wasn't for them. I remembered suppressing a sneer at a former roommate who'd been a bike messenger for half a day. Karma–I was a cabbie for a whole three months, hating the job every day, hating urban driving, hating drunks in my cab, hating the fat slob of a dispatcher for his sneering superiority and for assigning us low guys in the hierarchy the shittiest most poorly maintained cars in the shop, hating having to arrive at 2 p.m. and wait around up to two hours waiting for my name to be called for an available car, hating the feeling that I was a college dropout who couldn't get a better job.
The other cabbies were pretty good guys, though, at least the ones who bothered to talk to me. One was a former bookstore owner, who found it hard to get a better job because nobody wanted to hire someone who'd been their own boss, afraid they'd be unable to take orders from someone else. Another like to play a game of pool before heading out, on the shop's monstrously long table, where the balls rolled mysteriously slowly, but rolled on and on an on, in apparent defiance of the laws of physics.
And they generously gave me tips on the job: avoid the airport–you'll get big fares, but the long wait times aren't worth it; ignore the radio calls and stick to areas where people are likely to flag you down; if you get a drunk asshole in your cab, drive to the nearest police station; stay out of Hunter's Point, Bayview, Third Street, Sunnyside; don't pick up black people.
Some of the advice I took, some I didn't.
And I have a few stories I will tell.
[Image credits:
Bike Messenger: http://www.gibsonpictures.com/MoreBikeMessengerAndCommuting.jpg;
Electric Peak: "Electric-peak-trees". Licensed under Public Domain via Wikimedia Commons – https://commons.wikimedia.org/wiki/File:Electric-peak-trees.jpg#/media/File:Electric-peak-trees.jpg
Skyrim Trail: http://www.spiriteaglehome.com/cdt06%20images/WY220%20Sky%20Rim%20Trail.jpg
Apartment House: Google.
Cab: http://img.sfbay.ca/home/wp-content/uploads/2014/09/taxi-788×563.jpg
Cab staging area, SFO: http://ww3.hdnux.com/photos/33/24/06/7160226/5/920×920.jpg]