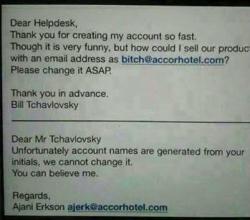 For Hit Coffee readers going back to the Age of Half Sigma – as well as anyone who isn't HBD-averse – you might find this (in which Jayman introduces himself to the people of Unz) a treasure trove of interesting stuff.
Do you fondly remember the Rockford Files? Well, now you can download the famous answering machine messages (or listen to them on YouTube). I was more of a Simon & Simon guy.
Median household earnings for African-Americans are lower in Minnesota than Mississippi.
A Detroit neighborhood is looking for a few good squatters.
Hungary, the site of much resistance to the refugees, looks like be getting another 40,000.
Croatia opened its arms to refugees, only to quickly close them.
And even Germany has its limits, and they're not alone.
Paul Romer says "Let them come and they will build it."
Things to do in Denver When You're Dead. Rather, things to do in California when your bank thinks you're dead.
Some industrious Russian youths did not accept their prison walls. Also, they wanted a Jaguar.
Some folks in Sunnyvale, California, are suing a family with an autistic child to have said child declared a "public nuisance" and kept out of public. The family moved out, but the neighbors have not dropped their case.
A look back at the Unabomber's manifesto.
Halo, a producer of ecigarettes, has a pretty great piece on vaping etiquette. The vaping community needs more of this.
Cato takes a look at the pros and cons of guaranteed national income.
It looks like the geeks are giving up on the fake island.
About the Author
If you are interested in subscribing to new post notifications,
please enter your email address on this page.