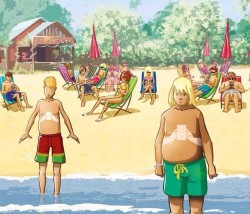 Libertarianism, mapped.
Alia Wong looks at the history of Sesame Street, and what we did and didn't learn from it.
As someone for whom DSL is the only broadband option available, reports of the demise of DSL are disturbing.
Women are less likely to be exonerated of their crimes. Why? Sometimes, there was no crime.
The Yakuza has an age problem.
Wolf-Coyote Hybrids are migrating to cities.
School districts are scrambling to hire teachers.
"About fifty-four per cent of [liberal arts] graduate students report feeling so depressed they have "a hard time functioning, as opposed to ten per cent of the general population."
Evidently, your cell phone battery can be used to track you.
Aww, Canada, we 2/3 like you, too! Philippines! And Germany, you break my heart.
An… enterprising individual figured out how to use 23andme's website to allow webmasters to block people from websites on the basis of their ancestry.
Vox has some interesting energy maps.
Unleash the power of your brain using brain drumps.
Good news! Colonizing the moon may be easier than expected!
About the Author
If you are interested in subscribing to new post notifications,
please enter your email address on this page.