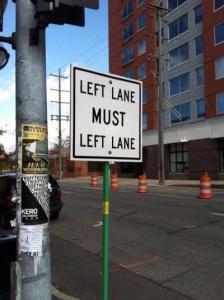 The New York Times reports that manufacturing is making a comeback in the South, but Adam Ozimek says "Not so."
Despite some bad news recently, Ben Thompson argues that ESPN is going to be okay.
Well, this sounds like a pleasant working environment.
As it turns out, giving people health insurance doesn't save money. ("But long term, preventive care saves money!" Not exactly.)
Moody Analytic's model suggest the slightest of slight victories for Hillary Clinton a Democrat next year. 270.
Yeah, this is pretty much what almost every middle school kid wants to hear. Truthfully, at my middle school, most of the worst flamed out by high school. I don't think that's especially typical, though.
UberX could be responsible for saving lives.
Will there be a restaurant at which we can watch? Or will we have to make due with charts?
New eye drops may be able to combat cataracts without the need for surgery.
There is an island off India – that is technically a part of India – where the inhabitants will apparently try to kill anybody who enters.
Some research indicates the driverless cars could produce enormous emission reductions.
Hadn't thought about it, but it makes sense: Gay marriage is still illegal in Navajo Nation.
I find it hard to disagree with this: The Samsung whistle really is horrible and it's the first thing I change when personalizing a Samsung device.
There is a class divide when it comes to choosing one's major. It corresponds with my experience this it tends to be wealthier kids studying English, to the point that you can almost see a class divide at extended family gatherings.
The Columbia Journalism Review looks at the cult of Vice.
About the Author
If you are interested in subscribing to new post notifications,
please enter your email address on this page.