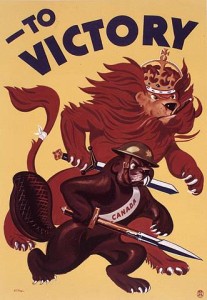 How activists investors are improving our lives, Olive Garden edition.
Ever want to give a eulogy at your own funeral? Now, maybe, you can.
Ross Elliot argues that better suburbs make for better cities.
Fortunately for people who like their contact lenses, people in power like contact lenses, otherwise they might not be legal.
Is there really any way that gun control can work in the age of 3D printers?
I disagree with some of the examples of antagonists who were right, but I pretty much agree about Iceman.
Katerina Cizek argues that Canada needs to recognize that it is a nation of highrises.
Well this is a lovely story, if true. A man's wife runs off with their daughter. Sixteen years later he finally tracks her down, discovers that she spent most of that time in foster care, and then is handed a bill.
According to Brookings, even controlling for the obvious factors, getting welfare correlates with unhappiness. They blame the stigma.
The rise and fall of Subway. There's actually a case that this is less about Subway and more about the state of affairs of those who sell to those who are well off and to those who are not.
Professor Alan Matthews argues that Ireland should, in the words of Michael Brendan Dougherty, "stop making food its people can eat, start planting trees they can't sell."
Hayley Manguia reports that the class of 2014 is doing alright. Naturally, I'm more interested in the helpful chart about positive and negative outcomes for various majors.
Wait, there's an equivalent of the Kelley Blue Book for… used sneakers?
Not only is the Great Inversion not really happening in the US, but Europe is suburbanizing.
About the Author
If you are interested in subscribing to new post notifications,
please enter your email address on this page.