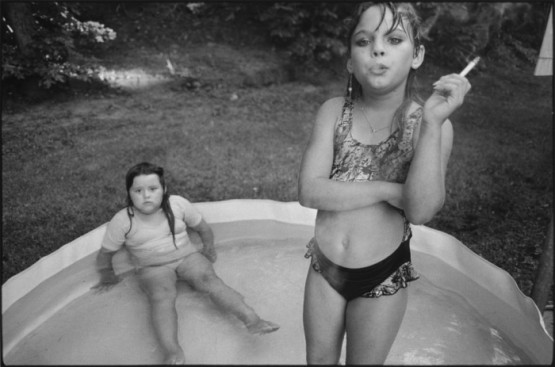 A look at some of the photography of Mary Ellen Mark.
When it comes to attraction and age, men really kind of are dogs.
How costs, regulations, the economy, and more are killing the starter home.
It's a clear statement of… something… that after years and years of using taxes to incentivize the purchase of electric and hybrid cars, we're complaining about the taxes they aren't bringing in.
The Guardian has a couple of articles on the privitization and gating of cities. Pascal-Emmanuel Gobry looks at private cities. The whole concept makes me think of this article on post-democracy.
Pluto is too a planet, says Philip Metzger.
New research suggests that Buffy the Vampire Slayer – and even her more scantily-clad counterparts – really is good for empowering women. More on gender identity norms.
This stands to reason: If your job is routine, there's a good chance it's going to disappear.
Adam Ozimek continues his sysiphean quest to make the point that no, government assistance to low-wage workers are not employer subsidies (except possibly the EITC)… even though in his view (as in Oren Cass's) we should structure things so that they kind of are. My own view is actually expressed pretty well by Coyote here, though without the first-hand perspective.
This is pretty cool: Things that foreigners like about America.
It's like a pimple that showed up on the planet earth, except it's an 800C pit of fire.
Here is a handy article on where states get their revenue.
A battle of stars versus lawns: astrologers and the maker of robotic lawnmowers are going at it.
About the Author
If you are interested in subscribing to new post notifications,
please enter your email address on this page.