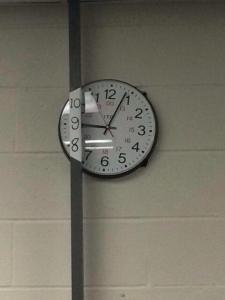 A medical resident in Mexico was caught sleeping on the job and attempts were made to shame her. Residents from across the western hemisphere responded with pictures of them also sleeping on the job.
How the minimum wage moved from a national and state issue to a local one.
Child care providers in Los Angeles are concerned that they won't be able to cope with a rising minimum wage.
Chinese businessman Li Hejun went to a clean energy conference, and lost $14,000,000,000 in the process.
Erik Kain's piece on outrage culture is worth a read, in which he starts with this story where Internet Avengers managed to get two elderly hearse drivers fired on account of their need for sustenance.
Here's an incredibly sad story of a woman who, on a plane, was texted by her husband that he was going to commit suicide, and the flight attendants wouldn't let her try to call him to talk him out of it.
Bryan Lowder seems to really want to put gays in a pretty small box.
I found #CancelColbert to be silly until I realized that it was just a catchy phrase to raise a pretty ordinary complaint, and found the backlash against Suey Park to be kind of overdone. Elizabeth Stoker Bruenig wrote a piece on Park, and Freddie and Jay Caspian Kang had a dialogue about it.
The "bake my cake" argument, in reverse. A jeweler in Canada who opposes same-sex marriage agreed to make a wedding ring for a gay couple, and the gay couple is upset and wants their money back.
A DC councilmember wants to restrict charges of assaulting an officer to people who actually assault officers.
Courts in West Virginia ruled that drug addicts can sue their physicians even if they admit they have obtained the drugs illegally. Frances Coleman argues that bad pain doctors make things more difficult for good ones.
This pediatric dentist is the supervillain of the nightmares of young children.
Even though she lost, and I'm not on board with the anti-circumcision movement, I am with Heather Hironimus here. Circumcision should require the ongoing consent of both parents.
The atrocious 'Innocence of Muslims' ruling has been reversed.
The Supreme Court that two states can't tax the same income. Alito, Roberts, Kennedy, Breyer, and Sotomayor were in the majority, and Ginsburg, Scalia, Thomas, and Kagan dissented. This will be of limited utility when state borders have sales tax on one side and income tax on the other, however.
About the Author
If you are interested in subscribing to new post notifications,
please enter your email address on this page.