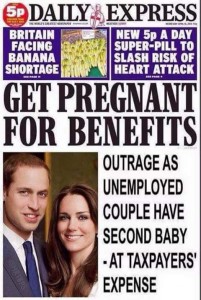 Texas is moving to become the newest state to allow terminally ill patients the ability to try non-FDA approved medications.
This story, of a Jewish student who was arrested for posting an image of a swastika he'd gotten while in India, raises some interesting questions about iconography and context. Leaving aside freedom of speech (ie even if we assume the legal right is there), are there words and images so offensive that there is no context in which they can be acceptably reproduced?
The DC Cinematic Universe looks like a real trainwreck. Bizarrely so, in my view, given that all they had to do was hire Paul Dini.
Dear DC Comics, cut this $#!+ out, please.
It feels a bit like corporations are going out of their way to make H1-B visas look bad, but the reality is that they have little reason to care about public opinion. More from Dave Schuler.
At CATO, Jason Kuznicki argues that property rights matter more for the poor than the wealthy.
Jeb Bush supports Puerto Rican statehood, but I have to agree with the National Review that it's not presently a good idea for anybody involved.
Our wild 1,500 to be a barber.">very regulated west.
Lydia DePillis looks at Puerto Rico to see what a massive minimum wage hike to $12 will do, because they had a hefty rise from $2.03 to to $3.35. It tries to explain away a whopping 9% drop in employment (Might have happened anyway!) and emigration (It's good for people to leave!) and despite admitting at the end that raising the minimum wage didn't do its economy much good. Despite an optimistic tone, it does little to alleviate my concern about what a $12 minimum wage would do to Mississippi.
The territory is raising its taxes to settle a budgetary shortfall, but Ike Brannan of the Weekly Standard argues that it should be allowed to declare bankruptcy. Jeb Bush wants statehood, but while that would fix the "can't declare bankruptcy problem, I have to agree with the National Review that it's not presently a good idea for anybody involved.
When should men wear short pants?
There's something wrong with David Brooks.
Joe Battenfield argues that if things don't work out with Hillary Clinton, the Democrats can always go with Kerry. Before Mitt announced he wasn't running, I was pondering the violently (if unlikely) dull prospect of a Kerry-Romney election.
Muslim shopkeepers in China are being required to sell alcohol and cigarettes.
About the Author
If you are interested in subscribing to new post notifications,
please enter your email address on this page.