This is a setup for an OT post on the UK election.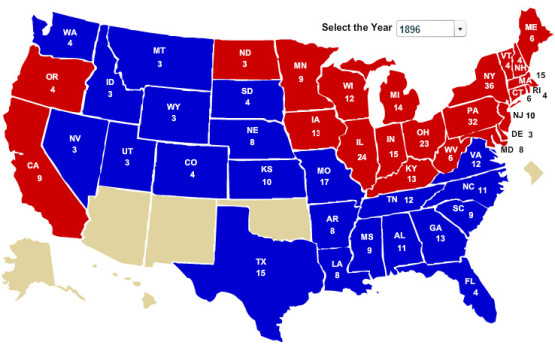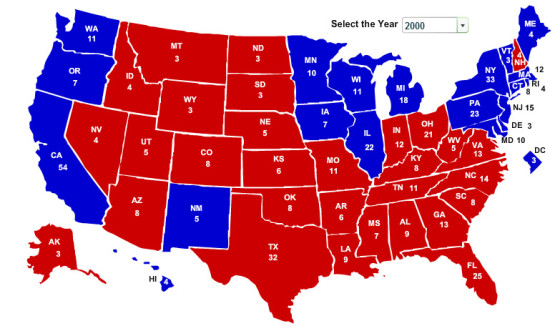 It's actually a little bit too simplistic to say that "Well, what happened was that the parties reversed themselves from liberal to conservative and vice-versa."
There is some of that, particularly in the South, but the Great Plains and Mountain West states weren't particularly conservative, at least as far as economics goes. They voted for William Jennings Bryan, who wasn't exactly a conservative Democrat. The explanation does carry some weight when it comes to social issues (WJB being famous for arguing against evolution). But one of the stories here is that conservatism won these regions. There is still a degree of economic populism in these states, but that has taken a back seat to cultural alignment.
It actually makes me wonder if there isn't a lesson here in future realignment, if the Emerging Democratic Majority holds and we need a whole new realignment to get to two parties. It actually wouldn't surprise me if some of the economic liberally states don't start pulling back, and some of the current conservative states realize that they need a robust national government. It's not the most likely scenario, but I could sort of see it. Maybe.
About the Author
If you are interested in subscribing to new post notifications,
please enter your email address on this page.