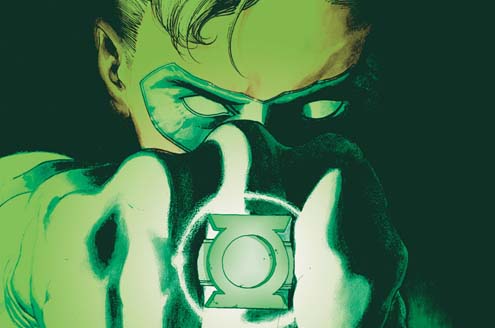 A lot of men are of the belief that a lot of women are attracted to married guys. An episode of Seinfeld I ran across recently had George wearing a wedding ring for the sole purpose of pucking up ladies and he had greater-than-usual success.
There are doubtless some women out there that are attracted to married men. Maybe they're also married and are looking for something on the side. Maybe they're attracted to what they can't have. Maybe they want to get married and can't find a guy that wants to get married and the ring represents someone that was ready to commit. By and large, though, I think the perception that married men attract women is off-base.
I wouldn't be surprised if the wedding ring actually sent a message of safety. If a guy is wearing a wedding ring, he's less likely to ask her out. Her being nice to him is less likely to be construed as an invitation for him to ask her out.
So let's say that an ordinarily looking man approaches an attractive woman to strike up a conversation. She's probably used to being hit on and her first thought about the guy might be that he is going to do just that. She's not particularly attracted to him, so she may feel that she needs to be careful not to give him anything he can use later to say "she was totally flirting with me". She needs a degree of space. It'd be a bad idea to be at all flirtatious with him even in what she would consider a harmless way. You never know how a man is going to react.
Take the same scenario and put a wedding ring on the guy and it's a vastly different picture. Yes, he may be looking for an extramarital affair. He could be a sleazebucket. Maybe he's separated or in an unhappy marriage. If she gets wind of any of these things she is likely to put up some space. Absent these things, however, she is probably free to talk to him in the friendly manner with which she might talk to a female coworker. She can talk to him as a person without worrying about him as a potential suitor. I could see how that would be a load off her mind.
Meanwhile, he is probably thinking that he would have a chance if he were single and wondering why he couldn't get these kinds of conversations when he was. That, I think, feeds into the perception that women are attracted to married men.
On the other side of that coin, being a married man with a wedding ring, I can more easily talk to women out of the blue. I do not have to worry about whether she thinks I am hitting on her or not. I don't have to worry as much about saying that one little wrong thing that would make a relationship impossible. When I was single I would hold back even with women I wasn't interested in simply because I didn't know if I might become interested at some future point. None of this is a concern to me a married man. So I talk to more women. A woman out there or two might even be thinking that it's too bad that guys like me are taken… but were I not married I would be a lot more self-conscious about talking to her in the first place.
The third factor that comes to mind also has more to do with what the man is thinking than the woman. When I was single, I would spend an inordinate amount of time trying to decode feminine signals. If I was interested and looking for a relationship, I would do a thorough analysis of signs that she was interested and signs that she was not. I would do this because I felt that I had to in order to avoid making a fool out of myself or missing an opportunity. I'd miss an opportunity if I didn't realize that a woman was interested in me when she was. Likewise, though, if I thought she was interested and she wasn't there would be a price to pay there as well.
Being married, though, means that I am absolutely free to assume interest whenever and wherever I like. I don't have to worry about any false positives because I would never act on it anyway. If I talk to the nice young lady in front of me in the food line, I can go away thinking to myself "She totally wanted me" without having to actually examine whether there was any truth to that perception. I can assume all the women in the world would be interested in me and there would be no price to pay due to my fidelity.
I think all three of these things play into the perception that a wedding ring attracts women. A lot moreso than the idea that a wedding ring does, in fact, attract women.
About the Author
If you are interested in subscribing to new post notifications,
please enter your email address on this page.