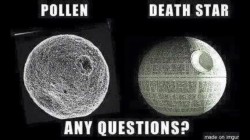 The estate of Marion Barry is suing his kidney donor.
Washington state looks to have a 75mph speed limit. Welcome (back) to the west, Washington! Seriously, the low statewide speed limit happens when a majority of people in the state live in a place where something is appropriate for that part of the state and not necessarily the state as a whole.
Even though they tend to be net beneficiaries of tax dollars, I often wonder if secondary and smaller cities in populous states like New York, California, and Illinois would be better off if they weren't anchored to those cities. Articles like this touch on why.
Sean Kemp argues that British politics are too obsessed with American politics.
Henry Rayhons, the guy who was arrested and charged with having sex with his wife (who had dementia) in a nursing home, was acquitted.
The System must be preserved, demonstrable innocence be damned.
Former Corinthian graduates are going on student loan strikes, while another is suing. But the colleges are shutting their doors.
Liberty University is the first FBS school to announce that it's going to pay its students athletes the full cost of university attendance. Notably, they're also the FBS school most anxious to move up in to the FCS.
Meanwhile, Colorado State, which like a great many schools is looking to upgrade from G5 to P5, is taking on a whole lot of debt on a bond to build a new football stadium, in addition to a plethora of student-related goodies like luxury dorms and student centers. Louisiana State, on the other hand, can't even get a bond.
It is becoming increasingly apparent that Scooter Libby got screwed.
No serious harm was meant, and no damage was done, but let's go ahead and charge an eighth grader with felony hacking.
Jason Rabedeaux was once an attractive rising star in the world of college basketball coaching. He was found dead, fat, and wasted away in Saigon.
I recently listened to a graphic audio that was incredibly painful. It was simultaneously so busy that I had no idea what was going on, yet also quite boring. But I had to see it through to the end. Because of that, this story about "purge-watching" (as opposed to binge-watching) really resonated.
Russell Saunders got his first mammogram.
Take a quiz to find out who you should be rooting for in the UK elections! It includes a question on "non-domicile status" which I happened to read an article on a couple weeks ago.
Alex Massie writes about the two tribes of Scotland, and how the Scottish independence movement isn't over. Meanwhile, Janan Ganesh and Daniel Larison think that English impatience is the greatest threat to the United Kingdom.
About the Author
If you are interested in subscribing to new post notifications,
please enter your email address on this page.