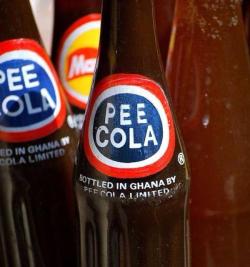 Political scientists and reporters rank states by corruption. New Jersey came out as the most corrupt, though Louisiana didn't participate.
Ben Domenech (I assume, with caution) wrote a piece in The Federalist arguing that feminists should get some of the credit for the falling abortion rates.
Britain is expanding the definition of child abuse. Widely. As skeptical as I sometimes am of our own system, I can always say "At least we're not Britain."
Clickhole tells the inspiring story of young Alex Lambert, who overcame bullying by changing those aspects of his personality that were causing other kids to pick on him.
Even as we experience the Golden Age of Television, we're also experiencing a sitcom recession. Josef Adalian considers what can be done about it.
Nuclear power is making a comeback in China, and an Airbnb-type company is making a splash.
Randal Olson looks at unique American baby names, and wonders what caused the upsurge in the 1970's.
Can text messages be used to increase med compliance?
With budgets being tight and crime being low, it's no surprise that states are re-evaluating expensive incarceration options. It is a bit of a surprise that Texas is one of the states leading the way. Perhaps they hate taxes even more than they hate criminals!
Biblical literalism doesn't necessarily mean what you think it means.
Kevin Drum explains that yes, in fact, some people do love Facebook (and Walmart!), and it speaks questionably of the person who doesn't recognize this.
Why dogs kick when you scratch their belly.
About the Author
If you are interested in subscribing to new post notifications,
please enter your email address on this page.