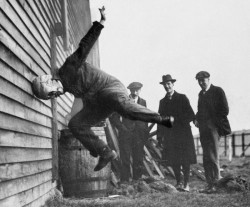 Tiffanie Wen looks at why people don't donate their organs.
The mysterious abandoned island off Queens. Like the author, I'm dumbfounded this place exists. Even after hearing the explanation, I'm dumbfounded.
From honors student to hired hitman, the classic 2012 story from the New Yorker.
I get the idea behind putting apartment blocks on top of state buildings, but who would want to live above a prison?
South Korea takes its university exams very, very seriously.
Evan Jenkins argues that it's time to abolish the Interstate Highway System.
Judges in Alabama are so intent on keeping the death penalty alive that they're willing to overrule juries to send white people to Death Row.
Michael Carney thinks we long since ought to have replaced the SSN as our main identifier.
The Washington Post looks at India's deadly sterilization camps.
The Washington Post released a flawed map of state populations by gender. Randy Olsen fixed it.
Even our test dummies are getting fatter. By design, in this case.
PPACA may have tried to devote itself to helping rural health, but it has apparently hastened the rural hospital apocalypse.
As our work schedules become less predictable, the daycare market adapts.
The odd story of a woman who went and married the father of her child. The odd part is that he was an anonymous sperm donor.
Some men donate sperm to get women they don't know pregnant the old fashioned way, and some women are looking for it.
About the Author
If you are interested in subscribing to new post notifications,
please enter your email address on this page.