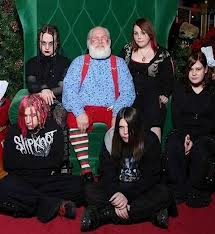 Joel Kotkin writes about The Battle of the Upstarts, the Bay Areas of Texas (Houston) and California (San Francisco), and their very different models for recent success.
Do Americans have romantic standards that are too high? Ty Tashiro advocates "moneyballing" romance, giving yourself not lower standards, but better ones. Agree or disagree, I think he makes remarkable points about how we are influenced in mate-selection by our culture, and in counter-productive ways.
Slate has a collection of population-balanced maps of the United States. It's interesting, though senate or no, and even though having less imbalance than we do now might be advantageous, having truly balanced state populations don't really make a whole lot of sense and even if we were re-drawing the map (which I do for fun and fame!) it shouldn't be the primary criterion.
ArsTechnica tests a $35 Firefox OS phone. It's functional, but crikey I think Americans are throwing away better phones than this every day.
We're fracking more than ever, and while methane emissions on public lands are up, they're actually down, industry-wide.
Men and women approach marital happiness and divorce differently. Whereas women look for positive experience, men look for a lack of negative experiences. This actually plays in to certain stereotypes.
The biggest thing holding back Google Fiber, apparently, is television and our reluctance to actually cut the cord. Will HBO's and CBS's decision to offer Internet-only subscriptions change that?
JD Tucille asks if the end of extended unemployment benefits played a role in the return of jobs.
Where have all the good men gone? Maybe women shouldn't insist on the "steady job" thing?
A new smartphone may be on the horizon, high-quality and cheaper than its rivals. Farhad Manjoo wonders how they're going to make a profit. I actually think that getting the carriers to sign off may be the bigger problem. (Also, not only is "One" already taken, namewise, but it's not a good name to begin with. What's up with that?)
Julian Sanchez explains why the planet of Krypton doesn't really make sense, when you think about it from an evolutionary standpoint.
Vox argues that feminism is the key to Japan's demographic woes.
About the Author
If you are interested in subscribing to new post notifications,
please enter your email address on this page.