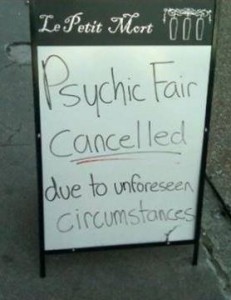 Michael Peck writes about the Soviet plan to demoralize the French. I suppose it could be a sign that I am somewhat removed from the Cold War (having come of age as it was winding down) that I find uncompelling the notion that this would have had much effect.
As we know, everything bad for you is good for you, including but not limited to video games.
Trams are a waste of money.
Alexandru Visineşcu is being tried for Crimes Against Humanity for his role in a Communist prison camp in Romania.
Meteors blazed across the Tennessee sky, and NASA got it on camera!
Theologians and scientists gather to talk about aliens.
Soleil Ho argues that foodie trends hurt low-income families.
After learning 20 things in North Korea, the Tim Urban fails to figure out Japan.
When nostalgia and Big Data collide, the Chinese end up reproducing the relics we're looking for on eBay.
Enjoy it while you can, though, because China might not be a copycat forever. As I've said in the past, China simply doesn't want to make our cheap junk forever, and this will change the dynamics of "outsourcing everything to China."
io9 delivers up the story of some interesting micronations.
David Brent is coming back!
Climate change is allowing us to build an internet connection through the arctic.
I don't know that there has ever been a time in my life when I haven't had access to $400. It's all quite depressing.
Housing costs are costing Britain its young people. Fortunately, the young Brits have places to go.
The atrocity that is the Designated Hitter rule was a permanent solution to a temporary problem.
Corporate responsibility: An company that specializes in automation is looking to help those it is displacing.
The dangers of helicopter parenting? Teens who talk on cell phones while they drive are as often as not talking to their parents. Or so they say…
Walmart continues its efforts into entering the business of primary care.
On 3/3, there are 303 days left in the year.
About the Author
If you are interested in subscribing to new post notifications,
please enter your email address on this page.